Saturday 13th of October the performance The Jack of Clubs had a showing at Det Andre Teatret. It was an instant hit with the audience – here's an excerpt of feedback from Facebook (in Norwegian):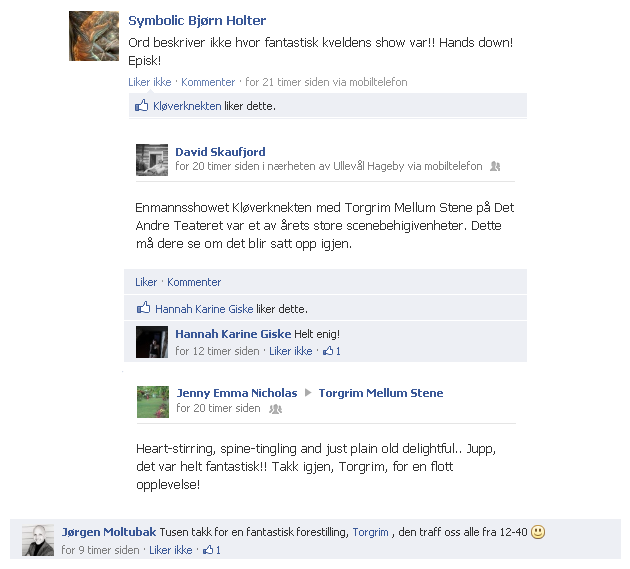 Translation in English:
Words can't describe how fantastic this night's show was!! Hands down! Epic!
The one man show "The Jack of Clubs" with Torgrim Mellum Stene at Det Andre Teatret was one of the big stage events of the year. You have to see this if
it's performed again. (Comment: Totally agree!)
Heart-stirring, spine-tingling and just plain old delightful.. Yep, it was totally fantastic! Thanks again, Torgrim, for a great experience!
Many thanks for a fantastic performance, Torgrim, it struck home for all of us, from 12 to 40 years of age 🙂