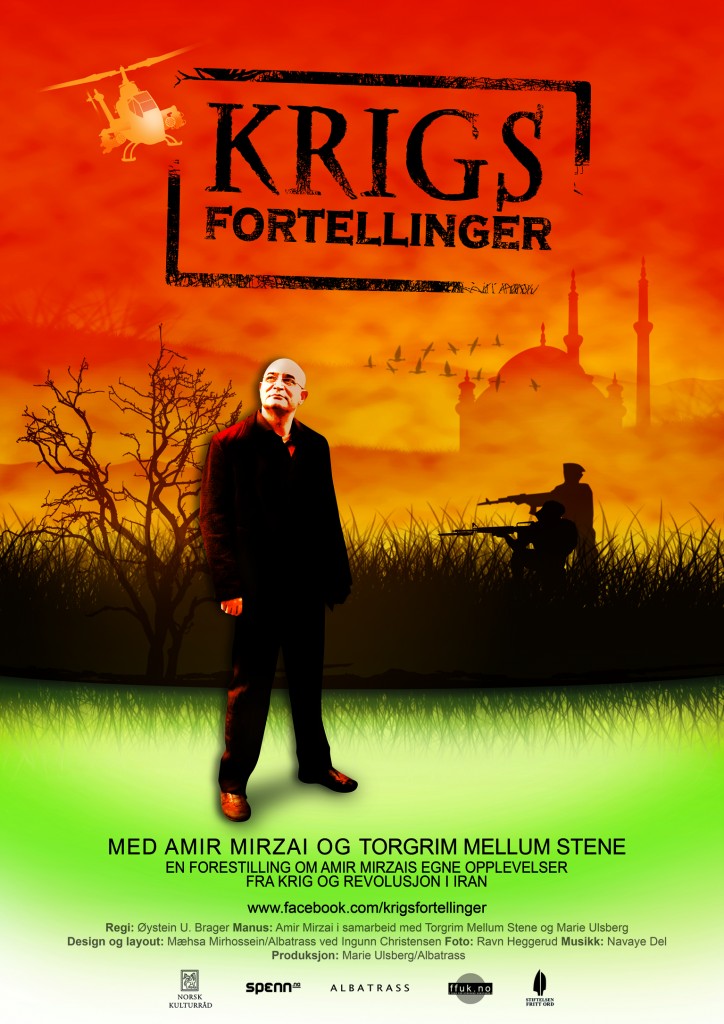 War Stories has had a long life. The performance about the Persian warrior poet Amir Mirzai and his experiences as a young justice seeking man during the Iran-Iraq War had its pre-premiere at Riksscenen in 2012 and its premiere at The Norwegian Storytelling Festival in 2013.
Since then it has toured all over Norway and also a short trip abroad to the Greek storytelling festival at Kea in 2017.
Saturday 8th of September it will be shown at Kirkelund skole in Skiptvedt for a special occasion. Kristin Lyhmann, playwright and nestor in Norwegian storytelling, celebrates her 70th birthday. And her greatest wish was War Stories!
One could ask – what's good about combining horrible depictions of war, death and misery with a celebration of life? But as I've always stated, War Stories is much more than that.
It is the story of one man's descent into absolute darkness, of losing all your identity, to face Death head-on, to survive despite all odds. It is the story of one of my best friends, my brother and soul companion Amir, and of all the intimate and human meetings and moments of joy he had in the midst of cruelty – the party in the war. It is the story of us, that it's possible – even though you are covered by scars on your body and soul – to be left standing with love in your eyes.
And if that's not a celebration of life, I don't know what is.
Entrance fee: 100 NOK.