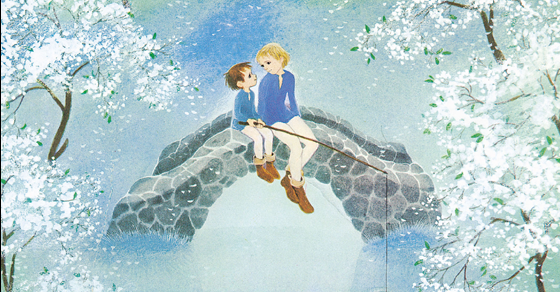 The House of Literature in Oslo has given me many exciting assignments during the last three years. One of the first jobs I did for them was to read and tell the entirety of Astrid Lindgren's iconic novel Brothers Lionheart. I managed to convey the entire story in 1 hour and 15 minutes.
Now the stakes are raised – the 9th of November I will read and tell Brothers Lionheart for 3rd and 4th graders in 45 minutes.
The challenge – how to make an adaptation of such a famous story in a relatively short amount of time and still make it true to the essence of the tale, to Lindgren's vision and storytelling voice and at the same time retain a good balance between reading and storytelling? As well as making the entire performance engaging and entertaining for the kids, of course.
I approach this challenge with drive and expectation, the way two brothers would approach a fire breathing dragon. Some details must be cut from the story, but have no fear – Katla and Tengil remains.. 🙂