True to tradition I return to The House of Literature in Oslo this fall to read and tell from two children's classics. One more classic than the other.
Classic no. 1 – The Little Vampire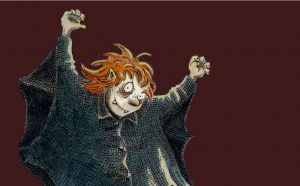 The books about the boy Anton who meets the child vampire Rydiger Schlotterstein and the even younger and smitten vampire sister Anna was a huge part of my childhood.
Book no. 1 was released in Norwegian in 1985 when I was six years old (which, by the way, is the recommended age limit for this event). Come to the House of Literature Saturday the 21st of September at 1 PM and join Anton and his vampire friends into a world of crypts, frozen coffin lids and weirdly romantic flights under the moon. Still a better love story than Twilight.
The books are written by the German author Angela Sommer Bodenburg and you can book your tickets here (50 NOK).
Classic no. 2 – Robin Hood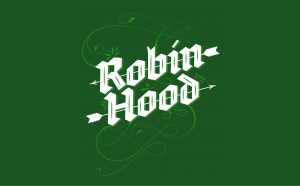 This tale hardly needs an introduction. I read this too when I was young, albeit slightly older than when I devoured The Little Vampire.
Robin Hood, the beautiful and resourceful Marion and the Merry Men of the Sherwood forest are archetypal characters in a timeless story which I will tell for children at The House of Literature Saturday the 23rd of November at 1 PM. Join Robin Hood on his adventures into the Green!
This event is free.