When:
02/29/2020 @ 12:00 – 12:45
2020-02-29T12:00:00+01:00
2020-02-29T12:45:00+01:00
Where:
Litteraturhuset
Wergelandsveien 29
0167 Oslo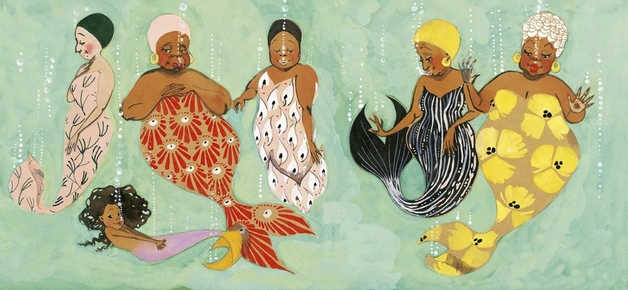 Julian is a mermaid is the story about Julian and his grandma. Julian likes to wear jewelry to look like the beautiful mermaids he saw at the metro. Will grandma be cross with Julian for messing about, or will she find more jewelry for him?
The books is made by Jessica Love and is translated by Eivind Sudmann Larssen.
In the story of Princess Henrik it's Henrik who likes to wear beautiful things. He really really wants to wear his sister's ball gown and high heeled shoes when there's a carnival in the kindergarden! The book is made by Michaël Escoffier and Roland Garrigue, while the translator is Rosa K. N. Thoresen.
Both books are about doing what you want, even though others might find it strange. These are books about bravery and being yourself. About testing out how it is to be both a mermaid and a princess.
Torgrim Mellum Stene will read and tella bout both Julian and Henrik.
Suitable for children 4+.