Four of Hearts: Bjerkeskaug/Uvaas/Stene/Ostwald
A chance meeting in an office kitchen was the beginning of a cooperation between two dance artists and one actor.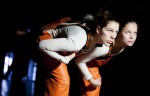 Annika Ostwald and Ida Uvaas have both attended LABAN in London and have several performances on their track record. Annika is also a producing/organising talent from another world and she has worked a lot with improvised dance, also cooperating with other art forms. Through Annika I have participated in several improv meetups where dance improv interacts with other improvising artists, and we are both keen on working broader with crossover improv in Norway. I work with improvised storytelling in other settings as well, e.g. in cooperation with my other co-players Morten Minothi Kristiansen and Ylva Sjaastad.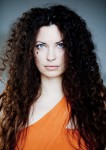 Hilde Bjerkeskaug is an actress having studied at Bårdar Dance and Theater Academy. She has been engaged at Nord-Trøndelag Teater for some time and is currently a freelance actress in Verdal, Norway.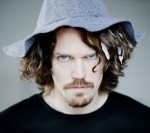 And me. Together we're a boquet of surnames, a nice quartet consisting of three art forms.