Christmas is coming! And I have a Christmas program!
This December I will tell Christmas stories for all ages. Two different shows for two different age groups. The first one is:


The Fifer's Christmas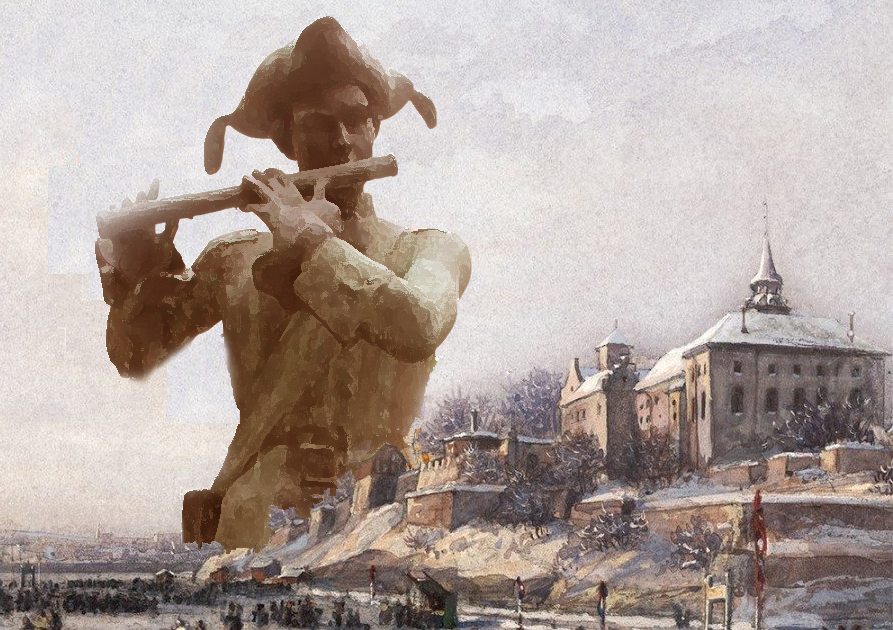 This performance was commissioned by the Defense Museum in Oslo last year. The first weekend of December I will perform it again.
This is the story of Fifer Mouseheart, a 17th century fifer afraid of everything between heaven and earth. He loses his flute and must look for it a dark December night on the frozen Oslo fjord. This is the beginning of an amazing Christmas adventure. Fifer Mouseheart has to meet his own fear and play his flute like he's never played before!
I will play the show at 12AM and 2PM at the Defence Museum Saturday 30th of November and Sunday 1st of December. Suitable for children ages 5+.
See the entire Christmas program for Akershus Fortress here.
Nikolas
Nikolas is desperate. Confronted with a failing marriage he tries to find the one Christmas gift that can heal all the wounds and save him from an existence as a newly divorced 40-something. It's Christmas Eve. Oslo City is closed. While alerts of unanswered calls are ticking in on his phone, Nikolas accidently kicks the paper cup of a beggar. A beggar with stories to tell.
Torgrim's Christmas tales were magical. He conveys a fantastic sense of wonder with engrossing descriptions and situations taking his audience on a journey across borders and through epochs of time. It is impossible not to be moved by this artist. – NAV International
Nikolas is a Christmas tale for adults and you can hear it at Fortellerkafé Oslo in Uhørt in Oslo. Sunday the 8th of December at 7PM.
MERRY XMAS!