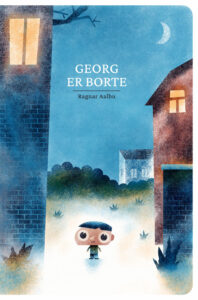 George is my cat. I've had him for as long as I can remember. But now he's been gone for many days. Why won't he come home?
These are the first lines of the children's book George is gone by author and illustrator Ragnar Aalbu. The book tells the tale of a boy and his father searching for George the cat. Along the way, the two enter into a philosophical and tender discussion about death and loss. What does it mean that someone dies? Do cats live as long as humans? What do we really know about life?
At Litteraturhuset this week I am conveying this book for 1st and 2nd graders together with my colleagues Marianne Sundal (storyteller) og Sofie Mortvedt (musician). It's a great joy to tell this warm and beautiful story about losing and receiving.
More info about the event here