Children of Babel
In Arabic there are 100 words for love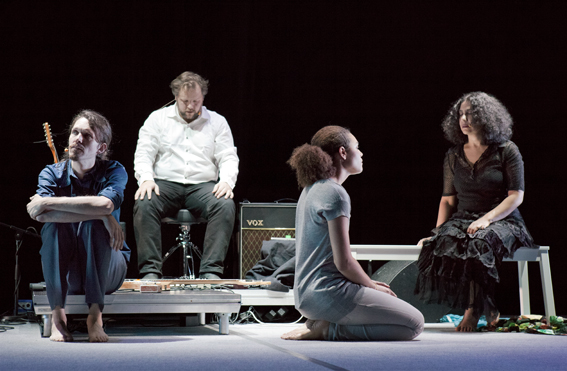 A concert performance for five languages. A group of characters travel down the language river in a boat. Their voyage starts at the dawn of time through crusade and war until we reach the present with social media and an Arab Spring. Stories about language- and culture-meetings, both universal and personal, are spiced with anecdotes of different languages as a filter to interpret the world. In the background one can sense the story of the Tower of Babel, when mankind lost their common tongue. But can we understand eachother anyway? The overarching narrative tells about reaching this understanding, and to find beauty in the alien to regonize what is ours, what is common. The story is told in Norwegian, English, French, Arabic and Kiswahili.
Manus:
Marie Ulsberg and Torgrim Mellum Stene in cooperation with the remaining performers.

Performers:
Chirine El Ansary, Sara Camille, Torgrim Mellum Stene, Morten Minothi Kristiansen.

Photo:
Tanja Steen

Composed music:
Morten Minothi Kristiansen.
Production: Albatrass by Marie Ulsberg.
Supported by: Språkåret 2013, Norsk Skuespillersenter, Oslo International Rumi Festival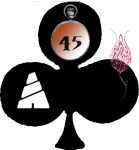 | Related news | Media | In the press |
| --- | --- | --- |
| | | |