I Vesterled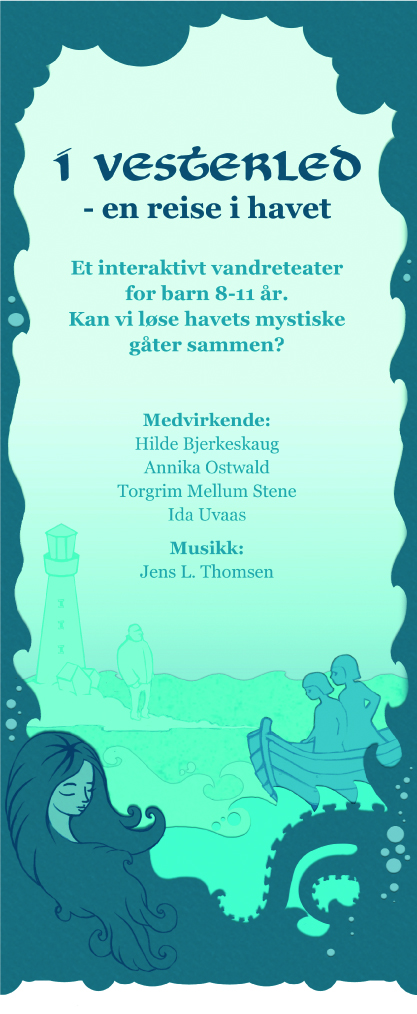 [audio:https://www.kloverknekten.no/wp-content/uploads/2011/10/Erker2.mp3|autostart=yes]
An almost petrified lighthouse keeper. Two lost fisherwomen. A living secret on the bottom of the sea. They have all forgotten who they are, but when a group of children visits them, their memory slowly returns.
"I Vesterled" is a cooperative project between the dance artists Annika Ostwald and Ida Uvaas, actress Hilde Bjerkeskaug and storyteller Torgrim Mellum Stene. Inspired by the ancient Greenlandic legend of Sedna, the mother of the sea, "I Vesterled" is a magical journey of discovery on, over and under the surface of the ocean.
 "I Vesterled" is an interactive fairy tale for children from the ages of 8 to 11 in the twilight zone between three different art forms. The audience will use all their senses experiencing the performance, walking from station to station accompanied by the mystical music of the Faroese composer Jens Thomsen.
In a lighthouse on a small island, surrounded by his lanterns, there is a lonely lighthouse keeper. He doesn't know who he is, but a group of visiting children help him to remember. His name is Erker and he starts telling them a story about Sedna, the mother of the sea. Once she was an ordinary woman, until she made the fatal mistake of falling in love with a man who was half bird, half man. Their marriage had enormous consequences, among them leaving the bird man with a pierced heart. The funny thing is that Erker's head is covered with black and white feathers…
On a boat out on the open sea two twin sisters named Ebb and Flow are trying to navigate by the stars. But they're stuck until a group of children jumps on board and shows them where to go. They join the crew and travel towards the unknown, guided by the twinkling twin stars in the sky.
Surrounded by singing whales on the bottom of the sea lies Sedna, with a weak memory about two daughters, one black and one white, that used to be her stars. She shows the children the beauty in the deep darkness of the ocean and helps them back to the surface. To a lighthouse both black and white.
In the end it's the actions and courage of the children that reunites them all and heals the heart of Erker. And after they've all been thanked they follow the stars back to their own world.
Idea/Concept/Choreography/Performers: Bjerkeskaug/Uvaas/Stene/Ostwald Composer: Jens Thomsen Producer: Pernille Nonås Mogensen/Produsentbyrået Illustrator (Poster): Paint it Black Photographer: Nadia Frantsen Co-produced by: Tou Scene
Supported by: Nordisk Kulturfond, Kulturkontakt Nord, FFUK, Stavanger Kommune, Listaleykurin, Hönö Vadbinderi and Tjörns Fishing Consult AB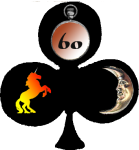 | Related news | Media | In the press |
| --- | --- | --- |
| | Slideshow: | |