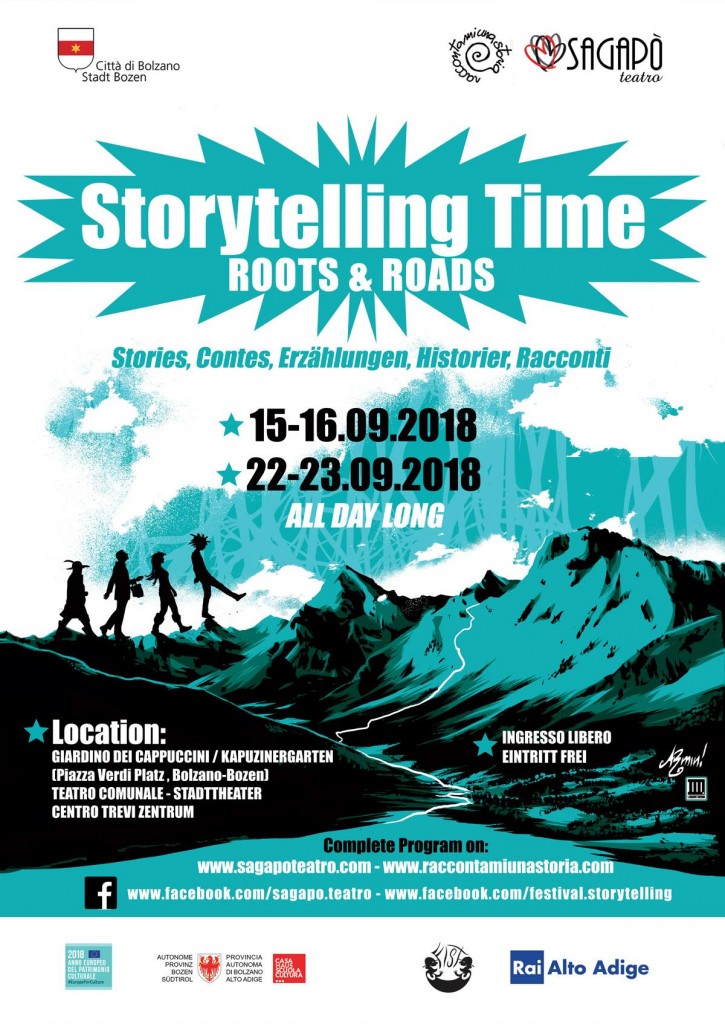 This weekend I will leave for Bozen in North Italy to participate as an international performer at the festival Storytelling Time: Roots and Roads.
In bilingual South Tyrol I will share the performance Song of the Sea Raven simultaneously translated into Italian.
This performance was the first I made in English from the ground up and it premiered during the storytelling festival in Kea in Greece in 2011. The stories are set to the open seas outside Røst in Lofoten, a Norwegian archipelago just north of the Polar Circle. They all circle around the legends of the local Atlantis, the faerie island Utrøst that only appears to fishermen in need.
I will also tell my first story in German as a part of the line-up under the parole Tree of Stories together with Shereen Saifudeen (India/Dubai), Germana de Ruvo (Italy), og Heike Vigl (Italia – South Tyrol). Here is a small example from yesterday when I tried out the start of the story:
To check out the entire program of the festival, see below: